RFID parking - module for automated barrier openers and various garage door openers.
RFID parking – is a control system for vehicle access and parking space management that performs several functions: a vehicle ID with a help of RFID cards (radio frequency identification), in-out vehicles control; barriers and gates opening.
Many parking facilities and companies are attracted by an automated vehicle access system; they already can evaluate its benefits in use. First, it significantly saves time of a driver.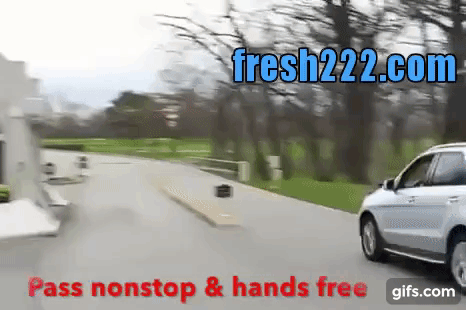 Secondly, automated RFID parking creates an enhanced security for a vehicle in a parking slot. Thirdly, such system excludes human error, negligence of a personnel etc.
But what advanced parking systems can be chosen among proposed options?
One more innovative solution – a convenient RFID control module for parking, barrier openers, various garage doors! Functioning without using buttons or remote controls!!!
This system is very cost effective and convenient for automated parking, garages and entries to company's premises or other places where barrier openers and access control are used.
How does it work?An automated process of barrier opening is performed by a RFID sticker (a plastic card or a chip) that is fixed at any visible or invisible spot of a vehicle. When you approach an authorized zone, a tag transmits data to a reader. As a result of signals to a system gates and doors are opened automatically.
An automated parking system with a RFID parking module has significant benefits: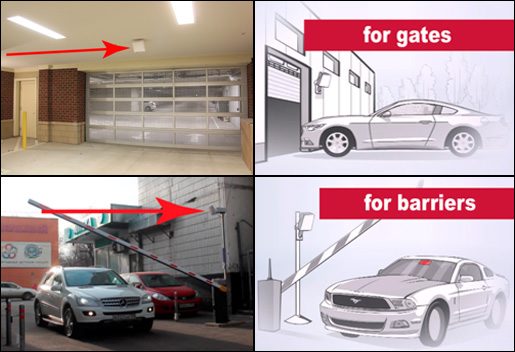 Control module for RFID parking is multipurpose - easy to use –applied to any devices for barrier and garage door openers, as consequence automated garage door and barrier openers.
Distant vehicle identification (a distance of 0 up 12 m) – hands free! A driver has no need to press any buttons on a remote control or to slow down – barriers are open automatically.
Flexibility in application for users.RFID tags are not to be charged. They are long-term, waterproof and have a weather protection.
Low cost price of installation and maintenance. In addition a low price of a parking card for customers- a RFID sticker costs 10 times cheaper than a remote control!
Cost effective vehicle trackingfor companies. A tag will be encoded with the vehicle and owner identity, it gives check-in and check-out control. It's possible to have a parking permit for unauthorized vehicles.

As you can see it's difficult to oppose any arguments against benefits that parking system provides for a customer, the system has a RFID module for automated barrier and garage door openers. But what's important that to implement such access control system into parking lot and premises access you need to spend less time, put fewer efforts and invest less money.
RFID technologies by FRESH USA Inc.. always save your money!