Automated garment conveyor for automated cloakroom.
FRESH USA Inc. introduced to the international market a new system for organizing cloakroom operation and control over garments with the help of a RFID chip.
The problem of organizing cloakrooms is urgent for large enterprises, factories and plants with the staff of more than 1500 people. It's also the issue of the day at the events with high attendance, cultural venues, theatres, circus, swimming pools, gyms and so forth. Currently to ensure the use of a cloakroom with more than 1000 hanger spots you need staff at least of 6 cloak attendants. This situation creates an additional financial burden for a business owner. Details here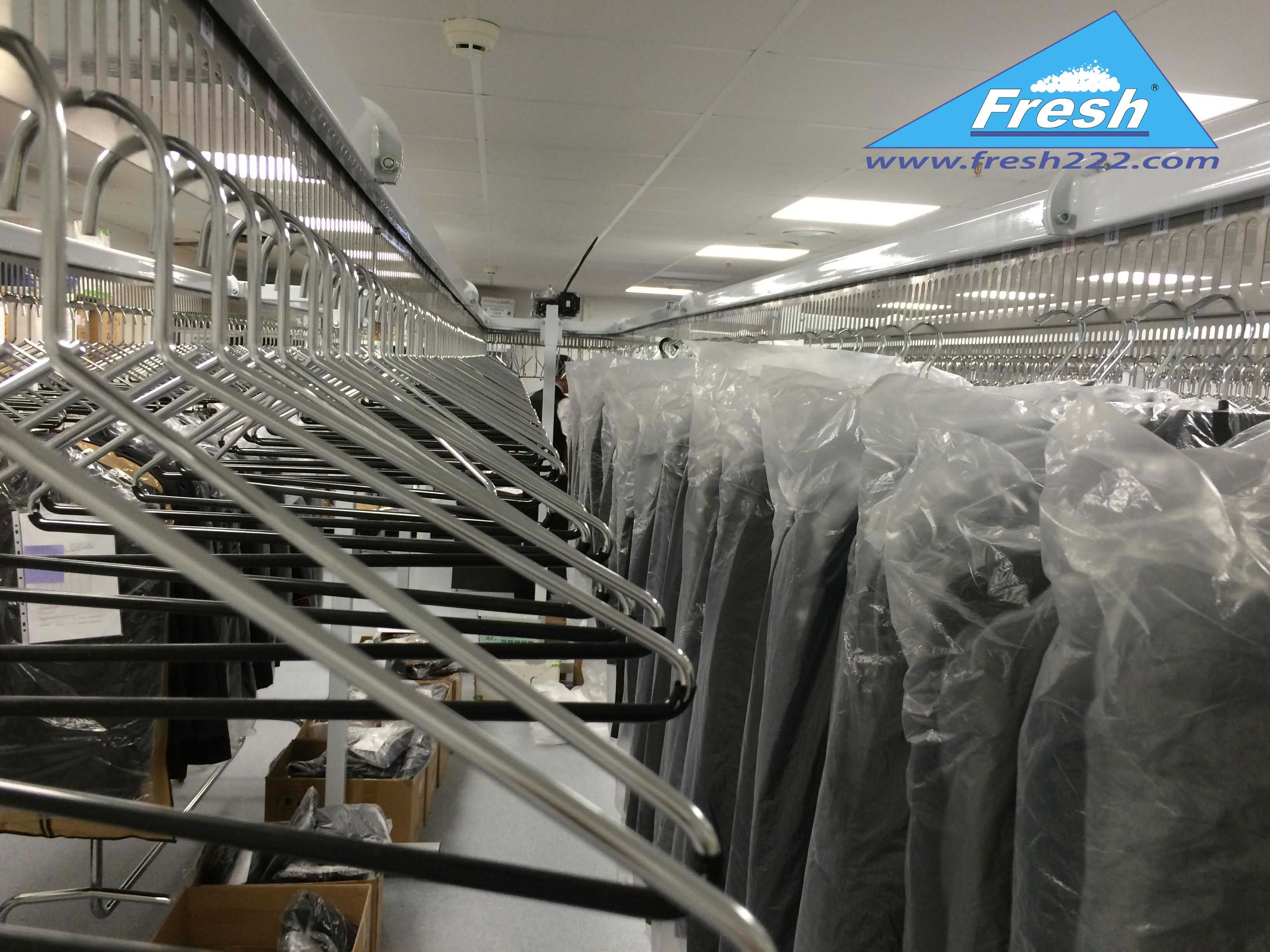 Automated cloakroom system introduced by FRESH USA Inc. gives an opportunity to decrease the number of personnel that is in charge of a cloakroom and to increase a service speed. Moreover, the use of RFID technologies allows to change an approach to numeric system identification.
The new idea of this solution is in use of a RFID chip embedded in a cloakroom token. A token can be made in the form of a plastic card or a silicone wristband. It allows to identify the access to the concrete hanger spot on an automated garment conveyor for garments storageand it also can serve as a control device and security badge. Therefore, the system registers all incoming and outgoing garments in a cloakroom.
In a cloakroom where we have single-/double tier conveyors, automation gives an opportunity to reduce time for handling incoming garments and returning pieces to its users.
Automated garment conveyor with digital control offers the possibility:
To rank the items in a line;
To perform quick search basing on a ticket;
To save search history for a certain period;
To enter additional data in staff/cloakroom user base.
In addition technological features allow to control an automated cloakroom both with the help of a foot control (a pedal) and a manual control. The control of garment conveyor chain is available.
Automated cloakrooms use is becoming a new way for businesses to ensure more modern way to store garments of employees and guests.
"We not only design and install automated garment conveyor for our customers. We also integrate our digital systems: both in other devices and in the software that tracks garment movements," an engineer of FRESH USA Inc. gives his comments on a new development in the sphere of cloakroom system operation.